Cornerstone Frames
Cornerstone Frames began picture framing in Payson, AZ nearly 30 years ago and has been in business for 15 years. The company has new owners who intend to continue with the same pride of workmanship and customer satisfaction as our predecessors.
With many years of woodworking experience, our new owner, Jerry, brings lots of knowledge and skill to the job of building frames for your special photos and art. With his wife, Cindy, they have become a team who can guide you in the perfect selection of matting and designs.
Learn more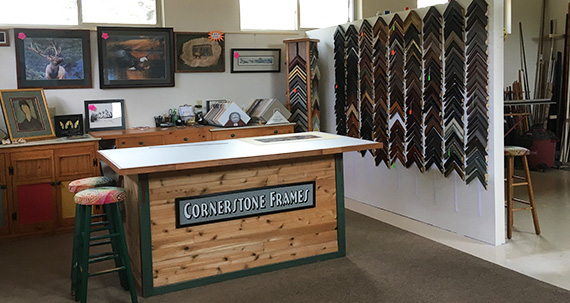 Creative Custom Framing is Our Passion
Because we are a home-based business, we operate with little overhead costs. This allows us to then pass on our savings to our customers without compromising our quality.
We have a large selection of frame and matting samples ready for you to choose from. We generally can have all orders completed promptly and efficiently.
We use conservation quality materials, and we handle all types of glass, including regular, anti-reflective with UV protection, as well as museum grade.
Our goal is to assist you in making the right picture framing combination that will enhance your art project and keep it in pristine condition for years to come.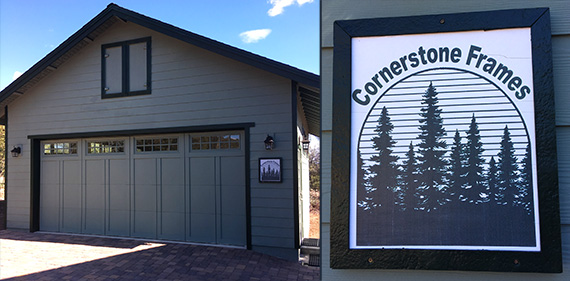 Some of the projects we have framed this year have been original oil paintings, acrylic paintings, watercolor paintings, children's artwork, photography, memorabilia, stained glass, tilework, needlework, and much more.
Whatever your project is, we will gladly work together to create and preserve your beautiful memory.
When you require custom framing here in our hometown of Payson, you want to feel confident in the company you hire to complete your project. With our years of experience and dedication to precision; we hope you feel confident in placing your trust in us.
---
Areas Served
Providing framing services to the residents of:
Payson, AZ
Strawberry, AZ
Pine, AZ
Kohls Ranch, AZ
Rye, AZ
Camp Verde, AZ
Cottonwood, AZ
Sedona, AZ
Star Valley, AZ
Heber-Overgaard, AZ
Gila County, AZ